Ik kwam deze week wat leuke dingen tegen op het wereld wijde web:
Namelijk
24 hours of Happy
. Een 24 uur durend filmpje met 360 keer het nummer Happy van Pharell Williams en verschillende mensen die daar een leuk dansje op doen. Oh en Pharell komt ook een paar keer voorbij. Heel leuk om te zien hoe verschillend maar toch ook weer hetzelfde mensen bewegen op dit nummer. Ja, na een tijdje gaat het nummer wel vervelen maar ik vind het nog steeds geniaal bedacht! Ga zeker een kijkje nemen en word vrolijk ;)!
Op de blog van
Marlous
kwam in haar wekelijkse
diary
dit raadseltje tegen. Ik heb er lang over na moeten denken en het toen nog steeds niet gevonden haha. Vriendje geraadpleegd, wist hem zo snel ook niet te vinden, maar gisteren gaf Marlous
the clue
een beetje weg op FB en nu weet ik het haha!
Kunnen jullie de zevende dwerg spotten?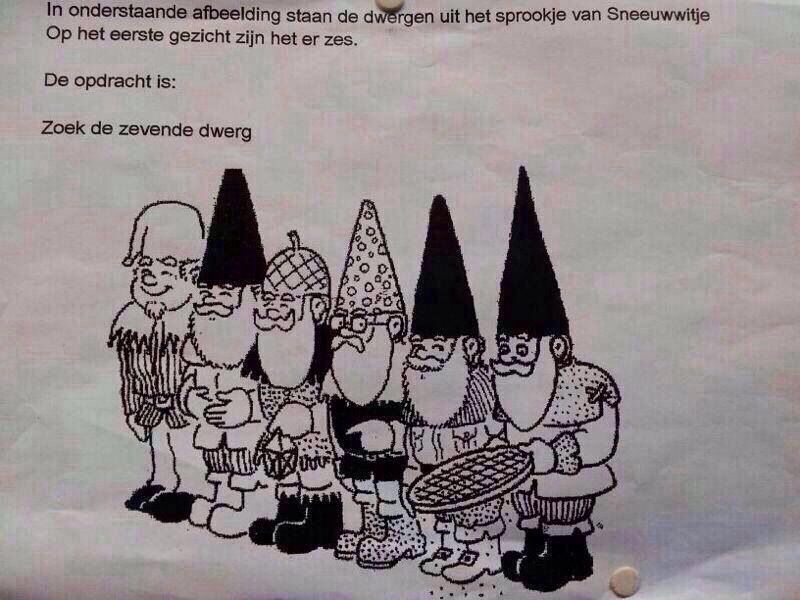 Deze mooie, chunky enkellaarsjes van Monki die helaas uitverkocht zijn op
Asos
:(.
De blog
Years of our Lives
van Esmee en Lianne, twee meiden die dezelfde opleiding volgen als mij! Ze maken erg mooie foto's en ik vind hun eBay
treasures
artikel heel leuk!

Wat vinden jullie van mijn web finds?